FDA's Expanded Access Program
When seriously ill patients have exhausted all standard of care treatment options, the use of investigational agents may be warranted. However, not all patients qualify for clinical trials. In these instances, FDA's Expanded Access program (also sometimes referred to as "Compassionate Use"), may be allowed for use of investigational drugs, biologics, or medical devices outside of the traditional clinical trial setting for treatment purposes.

However, this is a fairly complex and tightly regulated process whereby physicians and drug companies coordinate the allowable disposition of these treatments for particular patient uses through the Federal Drug Administration (FDA).

The goal of the AIM team within Vanderbilt's Institute of Clinical and Translational Research (VICTR) is to facilitate communication among key stakeholders and provide support through all phases of the application process, from inquiry to FDA application to delivery of the investigational product.

For more detailed information on Expanded Access requirements, click on the "Expanded Access Background" tab at the top of this page.
Our Goal
Our goal within VICTR is to guide the physician, patient, and drug company team through the Expanded Access/Compassionate Use process. The AIM team facilitates communication among key stakeholders and provides support through all phases, from inquiry to FDA application to delivery of the investigational agent. The intent of this infrastructure is to improve efficiency and minimize potential barriers to Expanded Access.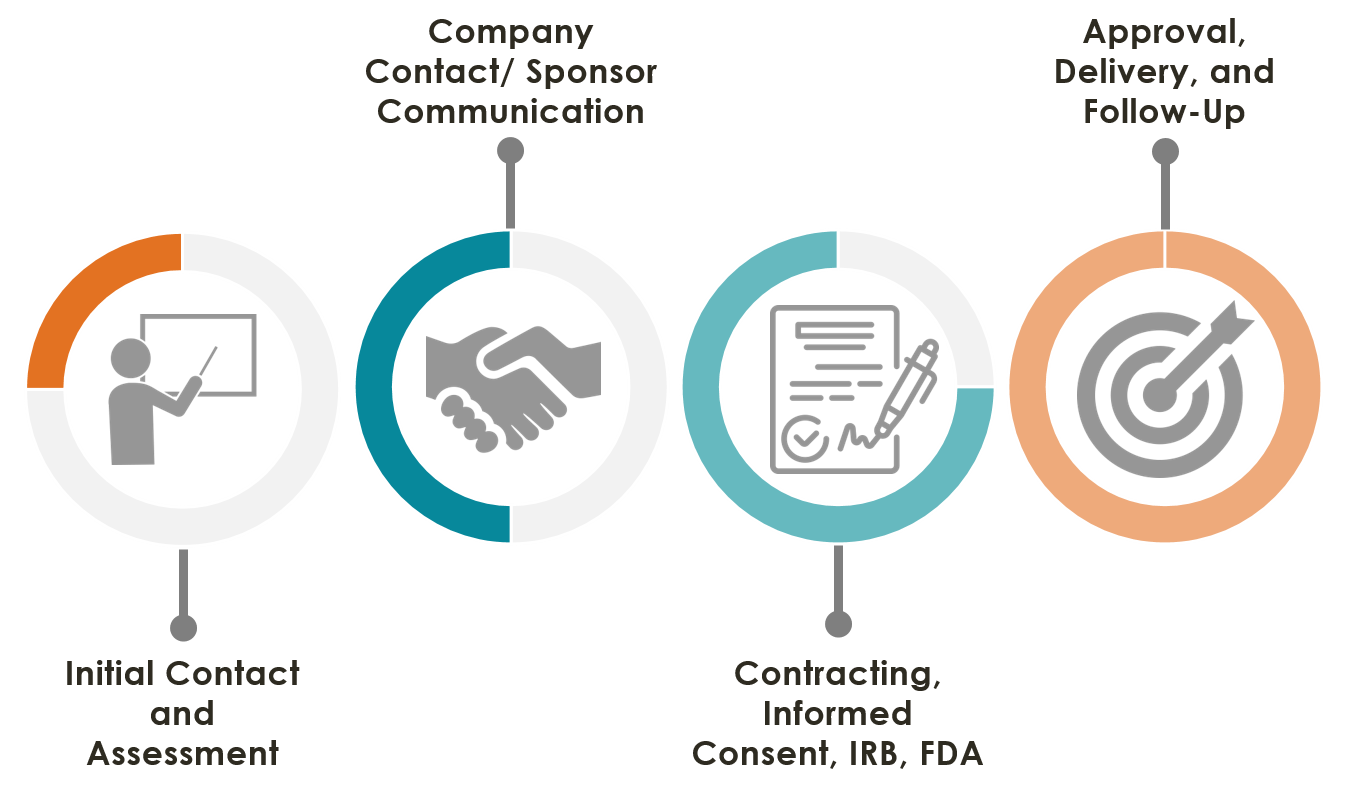 To request AIM support for Expanded Access, click here or click on the AIM Support Request Form link in the navigation bar.